Kahna Queen is the pioneer brand of CBD products in Switzerland. We offer a complete and large range of products, based on local and responsible CBD production: we sell flowers, oils and have a large range of cosmetics goods too…
Since the opening of our first CBD store in Geneva in 2017, we are committed to continue our quest for natural wellness. Our rigorous selection of plants, as well as their handpicked harvesting in Switzerland allow us to offer a superior quality.
We are committed to provide an accessible expertise and caring service to all our CBD consumers. We listen and consider each of our customers and offer a personalized advice.
We want our activities to be guided by the three dimensions of sustainable development by producing with respect for people and eco-systems, by positioning our development in the service of an human, sustainable production anchored in the Swiss territories.
More globally, our ambition is to lead a positive transformation of the perception of cannabis. To be able to do this, we are considering a global perspective of all the well-being issues of each client.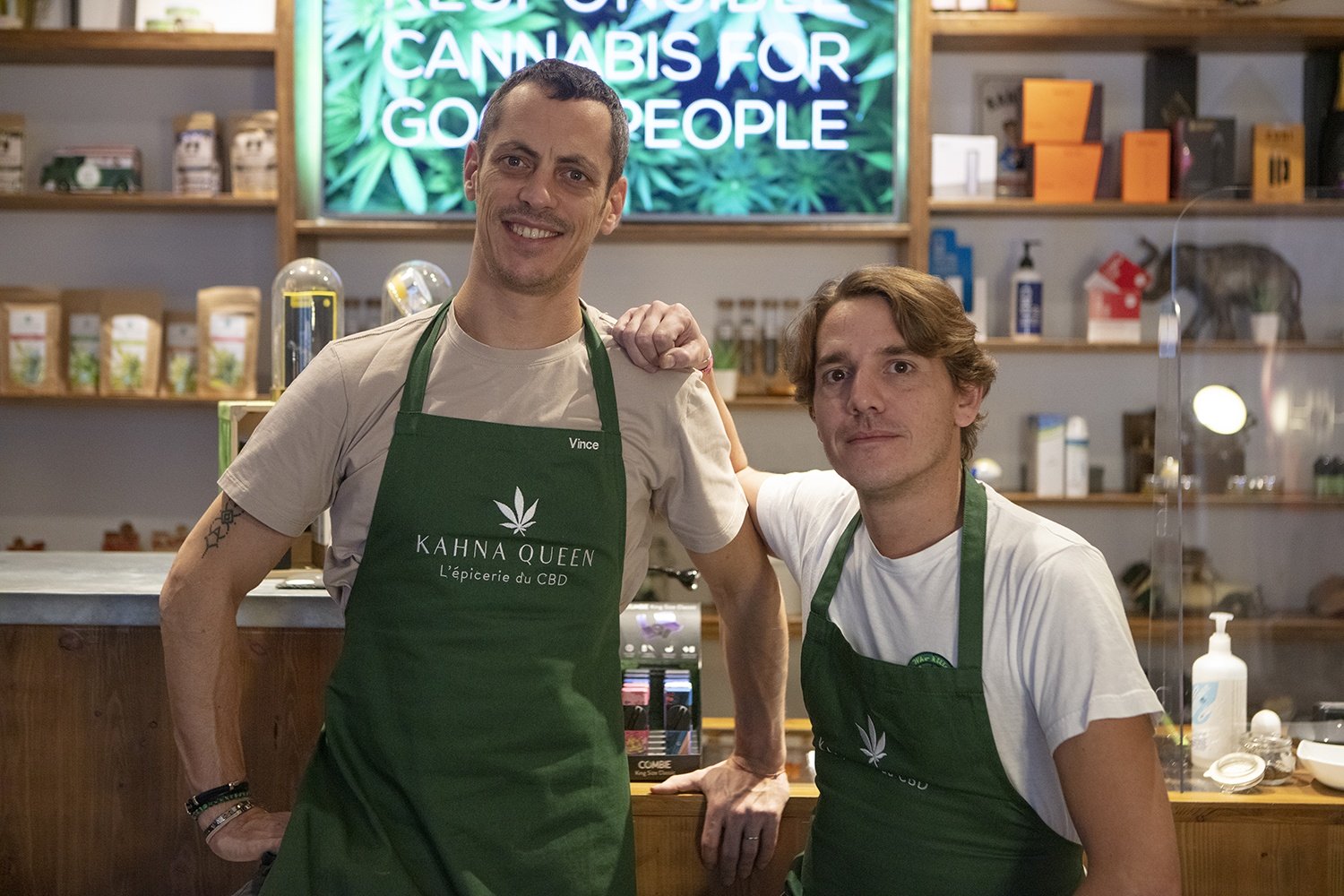 « In addition to a diversified offer and personalized advice, expertise and social responsibility are our main drivers to develop high quality, local and ethical products.»
Vincent Ferrazzini, Co-founder Kahna Queen
Subscribe to our newsletter